Another Monday has come with no kits yet to celebrate. I thought I'd share the video that raised my hopes. This was shot by Moses Silva the night of June 11 this year. The female emerges from a bank hole, is followed by the male and then they mate. I just noticed the vocalizations in this so turn your sound WAY UP if you want to be amazed with me. I think the female calls to him first, sounding almost like a whale, and when he follows you hear another grunting  (I think) male voice while they mate. It's interesting to me because of that female invitation, which I don't think has ever been written about. The sound occurs about 2 seconds in. I showed it to Bernie Krause when I heard it and he was interested, but said there was too much 'ambient noise' to really focus on.
Sheesh! It's Martinez!
Well, what do you think? Is that a noise mom's making at the beginning or not? And did that mating do its job or not? In all my years of filming and watching beavers I've never heard them blow bubbles until this film, and it seems like they both do. Maybe its a mating thing?
Beaver gestation is supposed to be around 107 days. So counting from the 12th of June her due date would be tonight, September 26. And here's how weirdly synced am I, I didn't know for sure her date until I just counted out the days with a calendar. That sure explains why she still looked huge in that last video. We don't usually see the kits for the first three or four weeks, so when I get back from vacation they should be visible! Keep an eye out for me will you?
Assuming they exist.
Now, here's something special just in case that sexy beaver footage got you in the mood.
Brook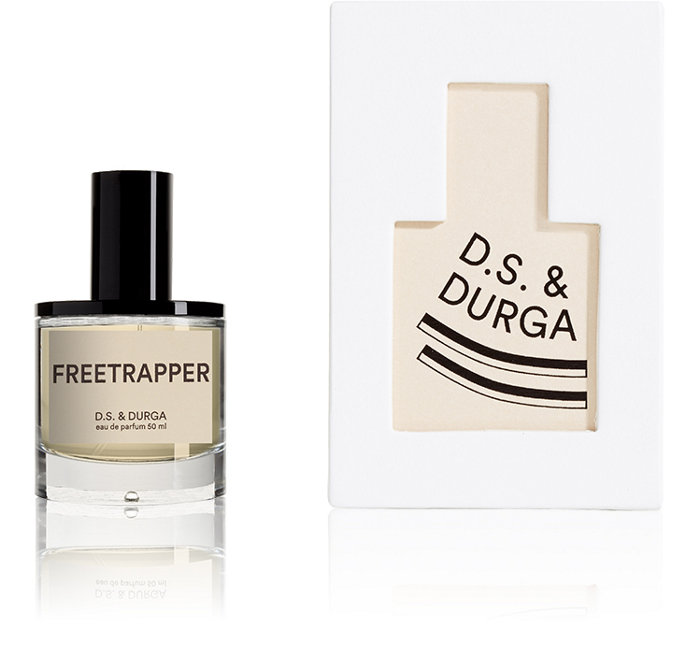 lyn-based artisan perfumers D.S. & Durga released a new fragrance composition under their newer sub-label HYLNDS (pronounced « Highlands »). It is called Free Trapper, a throwback scent to the era of frontier people and the fur trade that was a magnet for adventurers in search of riches in the wilds…
« Beaver trappers were the cowboys of early America. Renegade mountaineers of the Jacksonian era who cut trails through the wild in search of beaver pelts – prized by hatters, doctors, & perfumers. »
The result is what looks on paper to be a dark, aromatic and animalic scent featuring notes of dark cedar, snake root, synthetic beaver castor, and wild bergamot.
That's right. Now YOU TOO can smell like a beaver. Or a trapper. Take your pick. (I guess it depends on if you're a top or a bottom.) All those years when I wrote about the barely-latent sexual admiration modern society has for trappers, you thought I was exaggerating. HA! Here's the proof. A fairly expensive perfume that reminds the nose of the fur trade. Knowing how important the smell of castoreum was to the success of beaver trapping, makes this particularly horrible. I'm thinking this would be my reaction to the perfume: